Five random questions because it's Friday and I like randomness.
1.If you could be on a show(talk show, game show...) which one would you pick?
Hmmm
.... I don't really watch
tv
. Cash Cab would be cool though. I love trying to answer the questions and I've been correct a lot!
2. What was your first job?

I helped out a sports photographer a couple times. I had to get up REALLY early but it was fun.
3. What's one of your guilty pleasures?
I LOVE to buy books. I can't help it. I enjoy smelling them and looking at them on my shelf. I have so many I need to read, but I do get through them eventually. I really should start going to the library more.
4. Would you ever vacation alone?
Probably not. Ryan and I like to do everything together. We love our "adventures". Or I would love to travel with a girlfriend. That would be fun too.
5. Democrat, Republican, or Independent..or maybe even Green Party (whatever that is)?
I'm something in the middle. Both sides have things I don't agree with.
Play along at: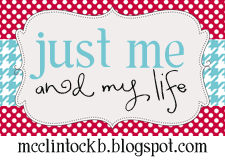 Happy Friday! I'm SO ready for the weekend. Thankfully, this week has flown by. :)