Play along at: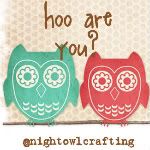 1. What is your least favorite thing to clean in your house?
Hmmm..... I hate hand washing dishes. If I can avoid doing this or talk my wonderful husband into doing it I will. I'd rather clean the bath tub than do dishes.

2. What color of shirts do you wear the most?
It's not intentional, but I wear a lot of pink. I think it's a nice color on me so I tend to gravitate to it a lot lately.

3. Do you have long hair or short hair?
I have medium hair. I used to have REALLY long hair but taking care of it got really tiresome. Not only that, I have fine hair so when it's really long it gets weighted down easily and looks kinda crappy in my opinion.

4. What time do you usually eat dinner?
Ideally, we try to eat around 6:30. I got to bed at 9:30 so eating late messes with me.

5. What is your favorite dessert?